Biden issues an executive order restricting US investments in Chinese technology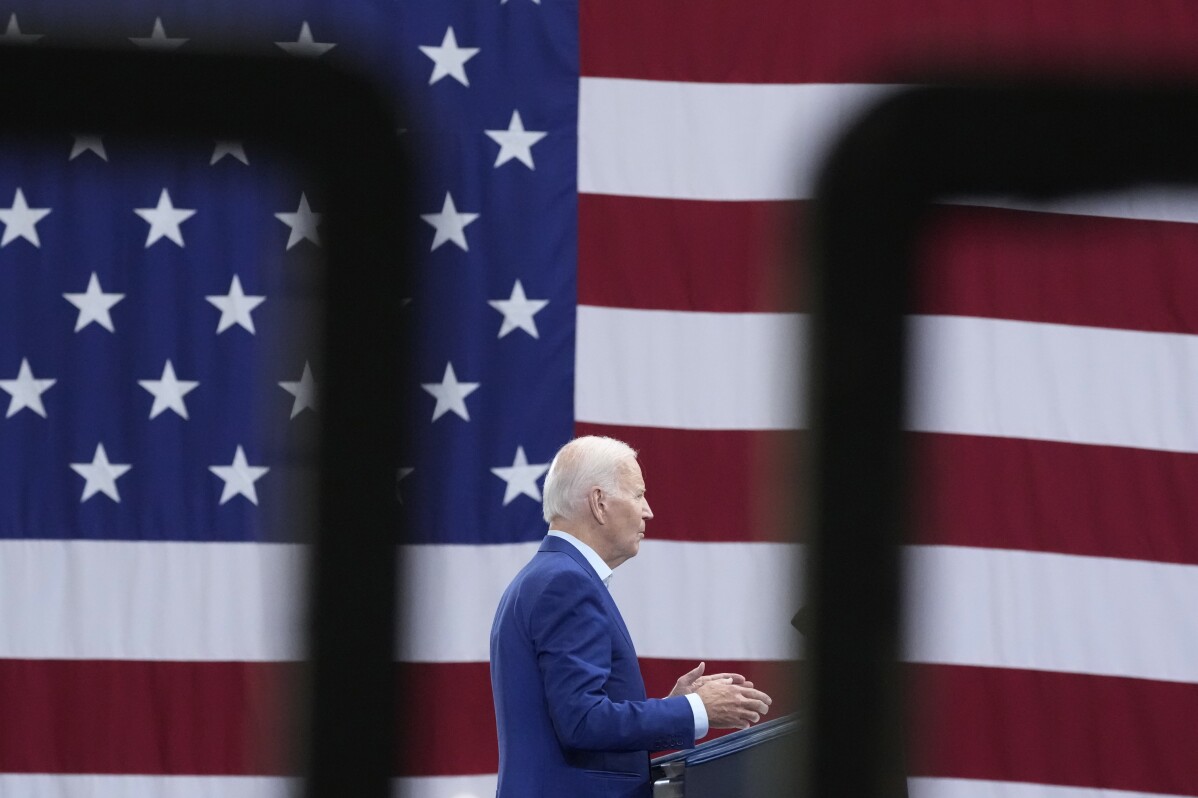 1 of 2

|
President Joe Biden speaks at the Arcosa Wind Towers, Wednesday, Aug. 9, 2023, in Belen, N.M. Biden is making the case that his policies of financial and tax incentives have revived U.S. manufacturing. (AP Photo/Alex Brandon)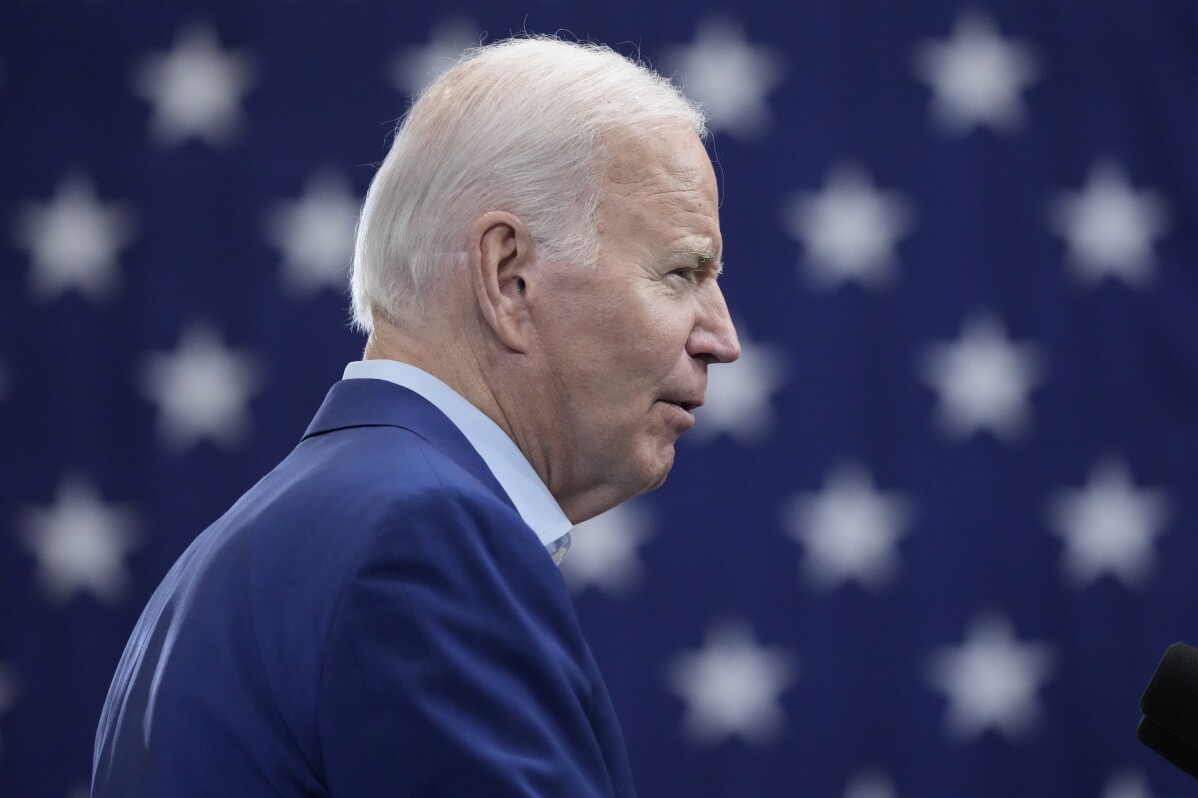 2 of 2

|
President Joe Biden speaks at the Arcosa Wind Towers, Wednesday, Aug. 9, 2023, in Belen, N.M. Biden is making the case that his policies of financial and tax incentives have revived U.S. manufacturing. (AP Photo/Alex Brandon)
Biden issues an executive order restricting US investments in Chinese technology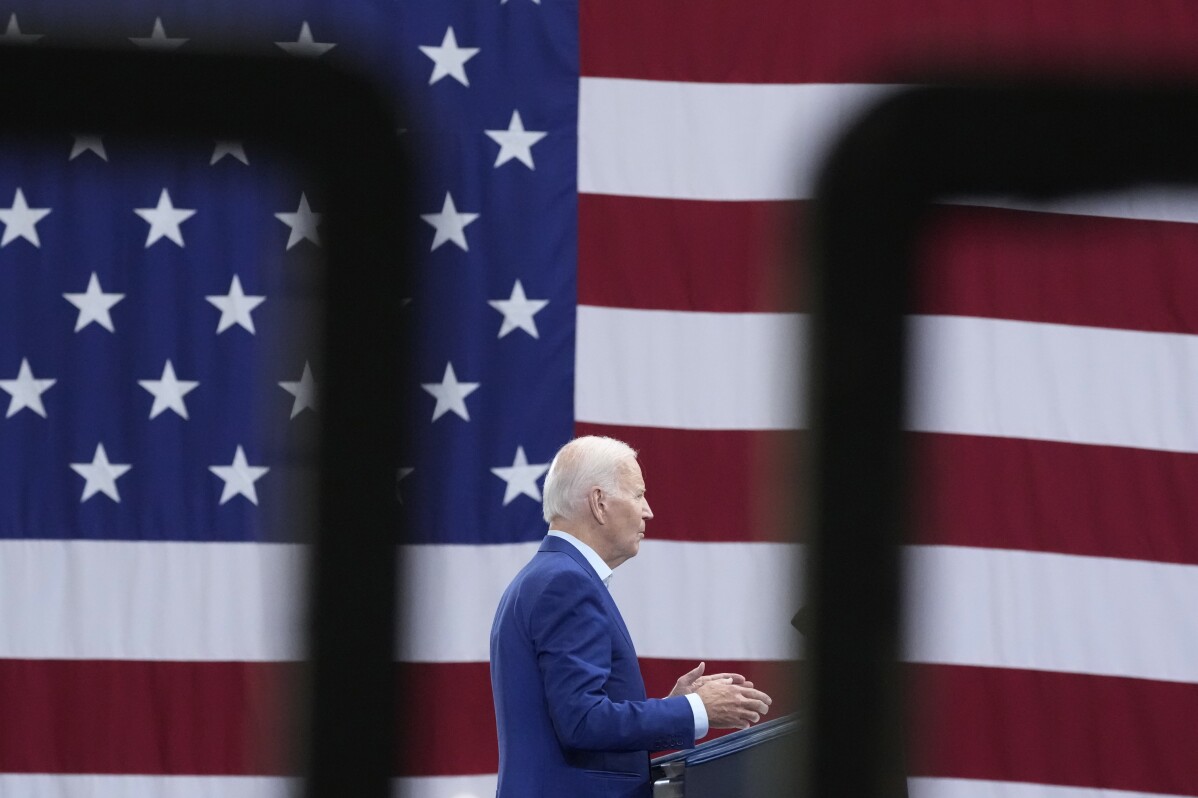 1 of 2

|
President Joe Biden speaks at the Arcosa Wind Towers, Wednesday, Aug. 9, 2023, in Belen, N.M. Biden is making the case that his policies of financial and tax incentives have revived U.S. manufacturing. (AP Photo/Alex Brandon)
1 of 2
President Joe Biden speaks at the Arcosa Wind Towers, Wednesday, Aug. 9, 2023, in Belen, N.M. Biden is making the case that his policies of financial and tax incentives have revived U.S. manufacturing. (AP Photo/Alex Brandon)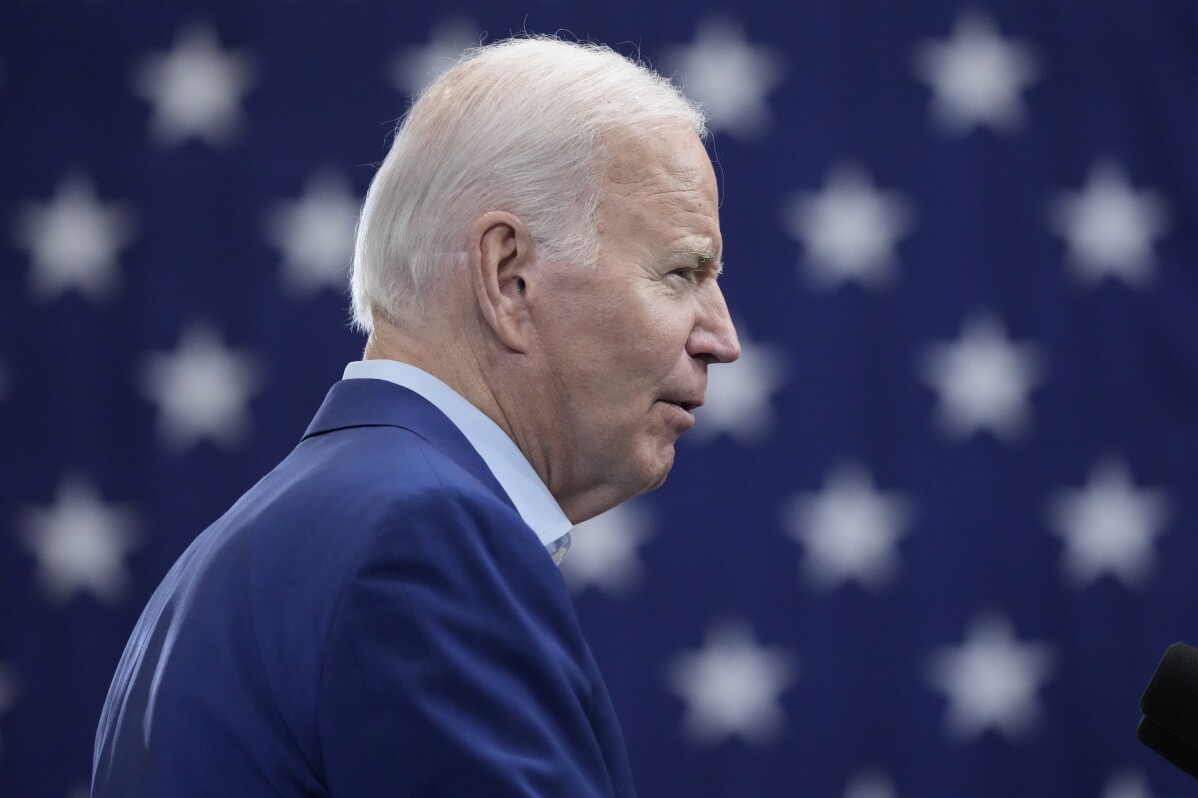 2 of 2

|
President Joe Biden speaks at the Arcosa Wind Towers, Wednesday, Aug. 9, 2023, in Belen, N.M. Biden is making the case that his policies of financial and tax incentives have revived U.S. manufacturing. (AP Photo/Alex Brandon)
2 of 2
President Joe Biden speaks at the Arcosa Wind Towers, Wednesday, Aug. 9, 2023, in Belen, N.M. Biden is making the case that his policies of financial and tax incentives have revived U.S. manufacturing. (AP Photo/Alex Brandon)
WASHINGTON (AP) — President Joe Biden signed an executive order Wednesday to block and regulate high-tech U.S.-based investments going toward China — a move the administration said was targeted but it also reflected an intensifying competition between the world's two biggest powers.
The order covers advanced computer chips, micro electronics, quantum information technologies and artificial intelligence. Senior administration officials said that the effort stemmed from national security goals rather than economic interests, and that the categories it covered were intentionally narrow in scope. The order seeks to blunt China's ability to use U.S. investments in its technology companies to upgrade its military while also preserving broader levels of trade that are vital for both nations' economies.
The Chinese Ministry of Commerce responded in a statement early Thursday that it has "serious concern" about the order and "reserves the right to take measures."
The United States and China appear to be increasingly locked in a geopolitical competition with a conflicting set of values. Biden administration officials have insisted that they have no interest in "decoupling" from China, yet the U.S. also has limited the export of advanced computer chips and kept the expanded tariffs set up by President Donald Trump. And in its response, China accused the U.S. of "using the cover of 'risk reduction' to carry out 'decoupling and chain-breaking.'" China has engaged in crackdowns on foreign companies.
Biden has suggested that China's economy is struggling and its global ambitions have been tempered as the U.S. has reenergized its alliances with Japan, South Korea, Australia and the European Union. The administration consulted with allies and industry in shaping the executive order.
"Worry about China, but don't worry about China," Biden told donors at a June fundraising event in California.
The officials previewing the order said that China has exploited U.S. investments to support the development of weapons and modernize its military. The new limits were tailored not to disrupt China's economy, but they would complement the export controls on advanced computer chips from last year that led to pushback by Chinese officials. The Treasury Department, which would monitor the investments, will announce a proposed rulemaking with definitions that would conform to the presidential order and go through a public comment process.
The goals of the order would be to have investors notify the U.S. government about certain types of transactions with China as well as to place prohibitions on some investments. Officials said the order is focused on areas such as private equity, venture capital and joint partnerships in which the investments could possibly give countries of concern such as China additional knowledge and military capabilities.
J. Philip Ludvigson, a lawyer and former Treasury official, said the order was an initial framework that could be expanded over time.
"The executive order issued today really represents the start of a conversation between the U.S. government and industry regarding the details of the ultimate screening regime," Ludvigson said. "While the executive order is limited initially to semiconductors and microelectronics, quantum information technologies, and artificial intelligence, it explicitly provides for a future broadening to other sectors."
The issue is also a bipartisan priority. In July by a vote of 91-6, the Senate added as an amendment to the National Defense Authorization Act requirements to monitor and limit investments in countries of concern, including China.
Yet reaction to Biden's order on Wednesday showed a desire to push harder on China. Rep. Raja Krishnamoorthi, D-Ill., said the order was an "essential step forward," but it "cannot be the final step." Republican presidential candidate Nikki Haley, a former U.S. ambassador to the United Nations, said Biden should been more aggressive, saying, "we have to stop all U.S. investment in China's critical technology and military companies — period."
Biden has called Chinese President Xi Jinping a "dictator" in the aftermath of the U.S. shooting down a spy balloon from China that floated over the United States. Taiwan's status has been a source of tension, with Biden saying that China had become coercive regarding its independence.
China has supported Russia after its 2022 invasion of Ukraine, though Biden has noted that the friendship has not extended to the shipment of weapons.
The U.S. Chamber of Commerce said it met a number of times with the White House and federal agencies as the order was being prepared and said its goal during the comment period will be "to ensure the measure is targeted and administrable."
U.S. officials have long signaled the coming executive order on investing in China, but it's unclear whether financial markets will regard it as a tapered step or a continued escalation of tensions at a fragile moment.
"The message it sends to the market may be far more decisive," said Elaine Dezenski, a senior director at the Foundation for Defense of Democracies. "U.S. and multinational companies are already reexamining the risks of investing in China. Beijing's so-called 'national security' and 'anti-espionage' laws that curb routine and necessary corporate due diligence and compliance were already having a chilling effect on U.S. foreign direct investment. That chilling now risks turning into a deep freeze."
In its statement, the Chinese Ministry of Commerce said the executive order "seriously deviates from the market economy and fair competition principles the United States has always advocated. It affects the normal business decisions of enterprises, disrupts the international economic and trade order and seriously disrupts the security of global industrial and supply chains."
China's strong economic growth has stumbled coming out of pandemic lockdowns. On Wednesday, its National Bureau of Statistics reported a 0.3% decline in consumer prices in July from a year ago. That level of deflation points to a lack of consumer demand in China that could hamper growth.
Separately, foreign direct investment into China fell 89% from a year earlier in the second quarter of this year to $4.9 billion, according to data released by the State Administration of Foreign Exchange.
Most foreign investment is believed to be brought in by Chinese companies and disguised as foreign money to get tax breaks and other benefits, according to Chinese researchers.
However, foreign business groups say global companies also are shifting investment plans to other economies.
Foreign companies have lost confidence in China following tighter security controls and a lack of action on reform promises. Calls by Xi and other leaders for more economic self-reliance have left investors uneasy about their future in the state-dominated economy.
___
AP reporter Joe McDonald contributed to this report from Beijing.